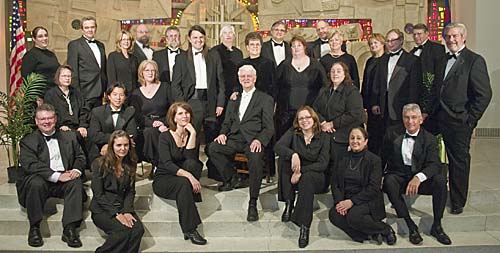 It's common in this day and age for artists in the entertainment industry to be paid millions of dollars to sing and entertain an audience. That's not the case with us.
We sing simply because we love to sing! Our "pay" is the enjoyment we derive from studying, preparing and performing the beautiful choral music of the masters, and the wonderful experience of sharing that music with an appreciative audience.
We have a wide age range in our group, which helps to contribute to our unique sound. There are young men and women in their 30's singing along side a few slightly older "young people" in their 60's and 70's.
Dr. Wade Raridon was the founder and director of the Dana Chorale and the Dana Madrigal Singers before he retired from teaching at the Dana School of Music in 1999. Most members of The Wade Raridon Singers are former members of the Dana Chorale or the Dana Madrigal Singers.
From a small beginning in 2000, we have sung scores of concerts, primarily in churches around the Youngstown, Ohio area. Our personnel have changed slightly over the years as people have moved away and new singers have joined the group. However, one thing in this group will never change, and that is how much we enjoy singing good music under the direction of "Doc" Raridon. Doc directed our concerts from our founding in 2000 through our Spring 2016 concerts.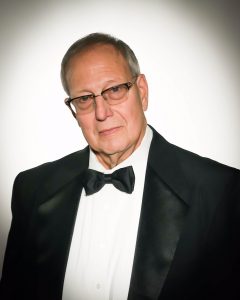 Due to health issues, Doctor Raridon has had to set down the baton. Doc has asked Victor Ellenberger to take over the directing chores for The Singers. Vic is a former student of Doc's and has sung with many of Doc's ensembles over the years. Vic and his wife Ladonna, who sings alto in The Singers, have worked hard to carry on the professional level of performance that Doc Raridon always strived to achieve.
Doc may not be holding the baton any longer, but his legacy lives on as we sing wonderful music for you…just the way he taught us.